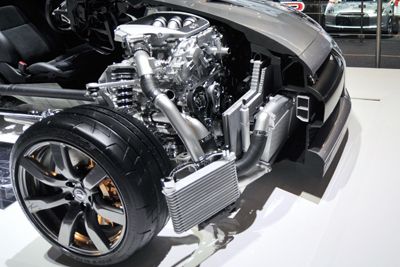 The twin-turbo system of a Nissan GT-R. See a close-up of the Mitsubishi Lancer Evolution IX's turbo system next.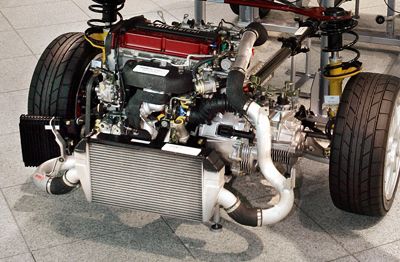 Japan's auto giant Mitsubishi Motors displays a cut model of the world rally machine Lancer Evolution IX. What part of a turbo system is often referred to as a snail?
Turbochargers use a complex design to boost engine performance. Check out a diagram of a turbo system in the next picture.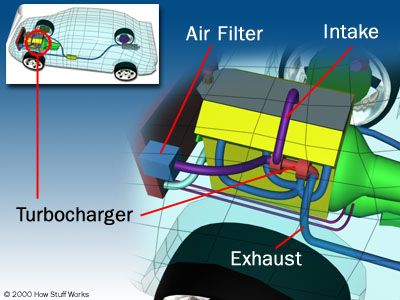 Turbochargers significantly increase engine performance without adding much weight. See how air flows through a turbocharger in the next picture.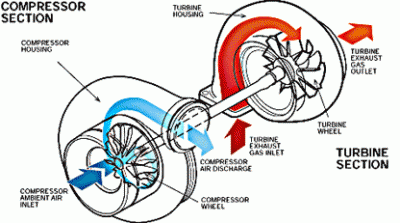 Turbochargers compress incoming air, allowing an engine to burn more fuel. Take a look at a turbocharged engine in the next picture.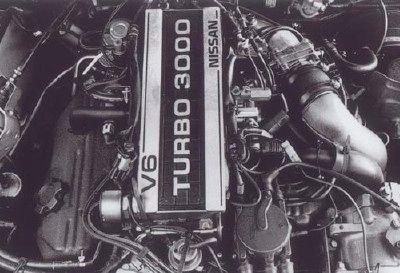 The Nissan 300ZX Turbo's engine used two turbochargers for its V-6. See a picture of another legendary turbocharged engine next.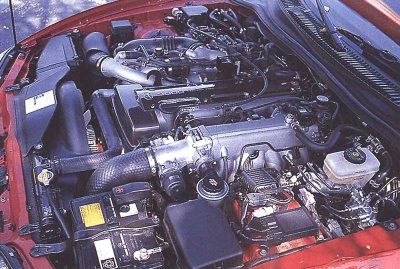 The Toyota Supra's 2JZ-GTE inline-6 engine also used two turbochargers. But what if a twin turbo isn't enough? Check out the next picture.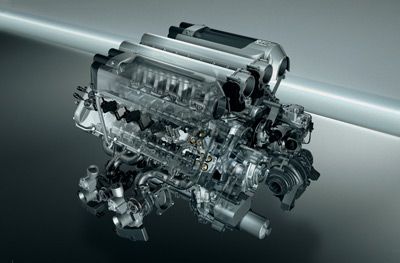 The Bugatti Veyron has 4 turbochargers that help the monster engine produce 1,001 horsepower! What if your car didn't come with a turbo?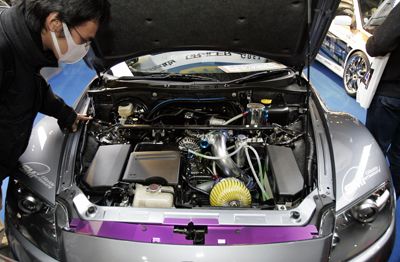 Aftermarket turbocharger systems can be installed in most vehicles like this Mazda RX-8 rotary coupe. To learn more about turbos; read How Turbochargers Work.