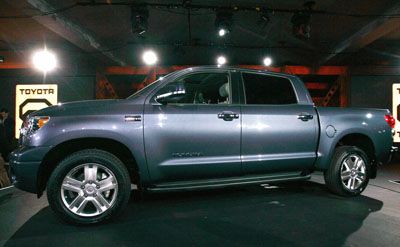 The Toyota Tundra was Motor Trend magazine's Truck of the Year in 2008. Take a look at Chevy's sport utility truck next.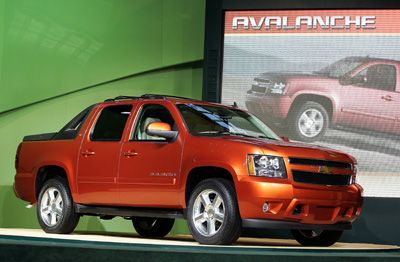 The chassis of the Chevrolet Avalanche is also used on the Chevrolet Suburban and Cadillac Escalade EXT. The next truck is one of Ford's best-selling vehicles.
The Ford F-Series was the best-selling vehicle in the United States for 23 years. Nissan produces the next truck just for the North American market.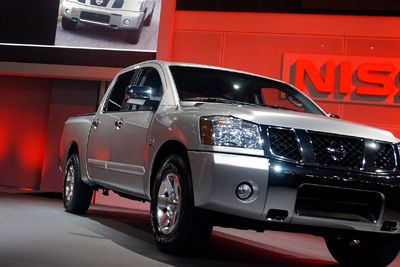 The Nissan Titan has a maximum towing capacity of 9,500 pounds. Check out Dodge's full-size pickup truck next.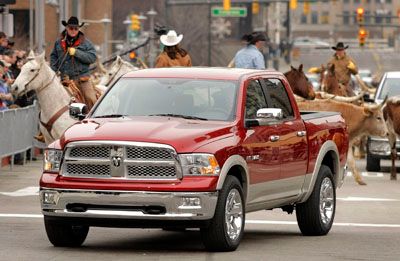 The Dodge Ram is available with a variety of different engines and trim. The next vehicle is a luxury truck from Hummer.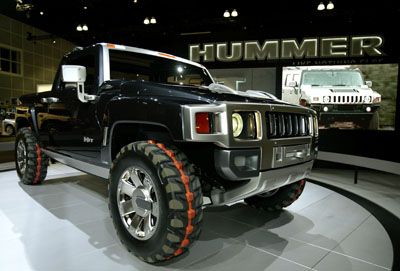 A Hummer H3T is based on the architecture of the popular H3. The truck on the next page was built to be super fast.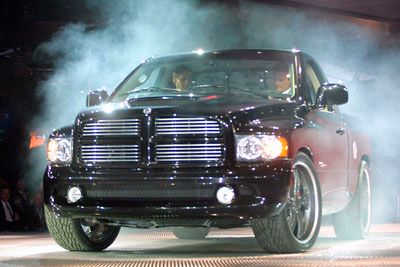 The Dodge Ram SRT-10 is powered by a 500 horsepower 8.3 liter V10 Viper Engine. The next truck is known as the Holden Ute in Australia.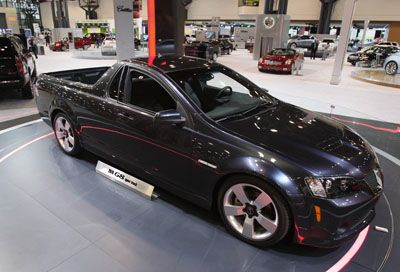 The Pontiac G8 ST is a coupe utility vehicle that combines a two-door coupe with a cargo bed. Check out the largest production pickup truck on the next page.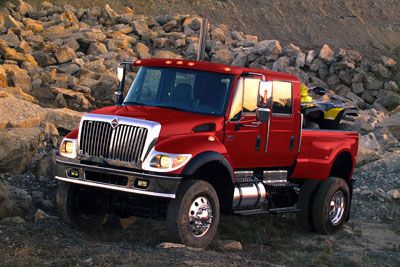 The CXT is the largest production pickup truck available. At 7 miles to the gallon, its 70 gallon gas tank will take it 490 miles. The next truck is more fuel-efficient than the CXT.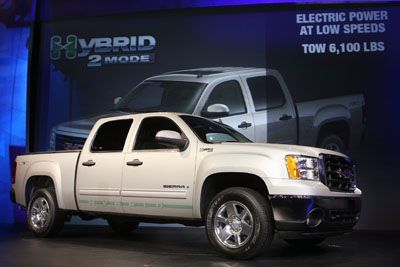 The GMC Sierra Hybrid Truck delivers a 40 percent improvement in city fuel economy compared to the non-hybrid version. The next truck is a beautiful concept vehicle from GMC.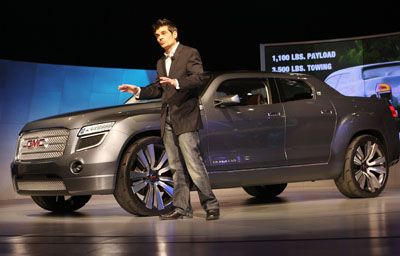 The Denali XT Hybrid has a two-mode hybrid system with an E85 ethanol-capable engine. Check out some customized trucks next.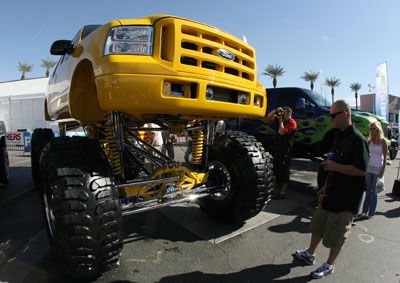 A customized Ford F-350 is shown at the SEMA show. What auto racing series races trucks?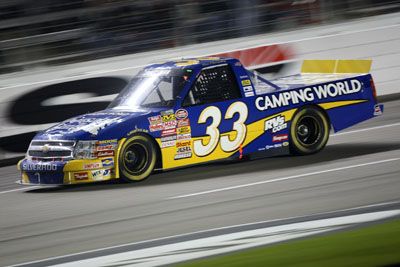 The NASCAR Craftsman Truck Series is a racing series for modified production pickup trucks. The next kind of truck is used to transport heavy abnormal loads.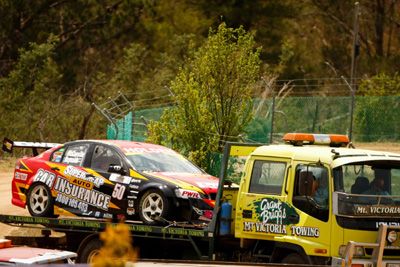 A flatbed truck hauls off a damaged race car. What kind of trucks are used to transport disabled motor vehicles?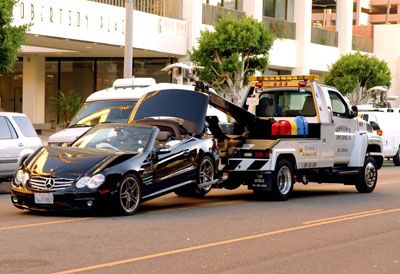 A tow truck hauls away a smashed Mercedes-Benz. The truck on the next page is used to carry liquefied loads such as gasoline.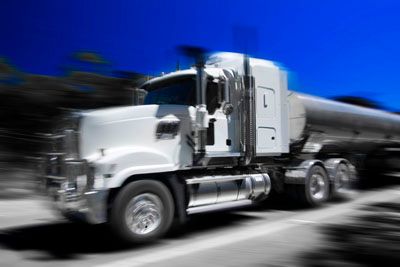 Tank trucks are used to transport gasoline and diesel to filling stations. What trucks are used to carry very large cargo?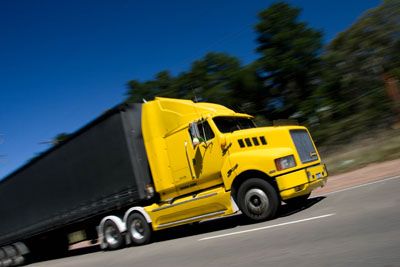 Semi-trailer trucks are also known as tractor-trailers, Mack trucks, 18-wheelers, and big rigs. See how cars are transported to the dealerships from the manufacturer next.
Auto transports transfer new cars from the factory to the dealerships. To learn more about auto transports, read How Auto Transport Works.