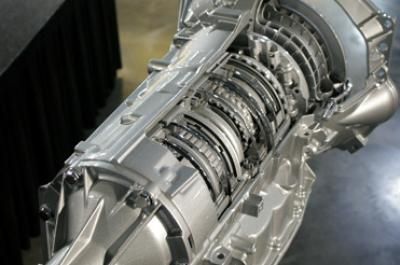 The Chevrolet Corvette is powered by this GL80 transmission. Check out another transmission made by General Motors next.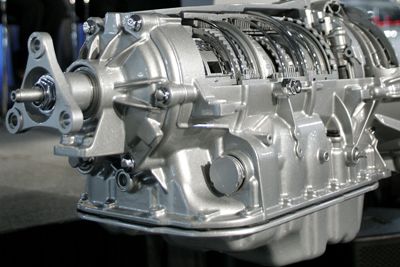 The 6L50 transmission is a Hydra-Matic six-speed rear and all-wheel drive automatic transmission produced by GM. The illustration on the next page shows the inside of a transmission.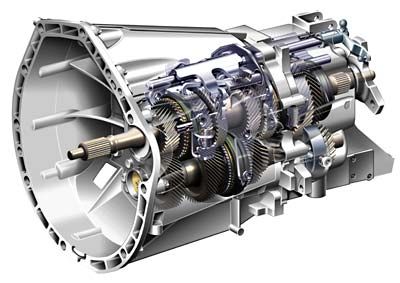 A graphic illustration of a Mercedes-Benz C-class sport coupe's six-speed manual transmission. See a side view of a transmission on the next page.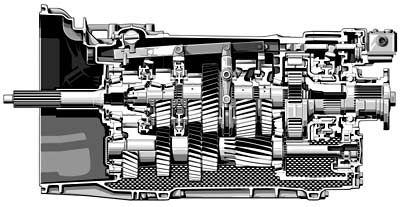 You can see the different gears in this manual transmission illustration. Take a look at a transmission being put together next.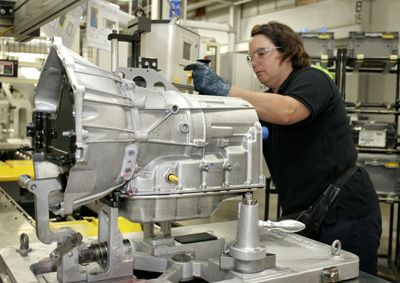 Workers assembling a new transmission at the button up section. How do you control what gear you're in?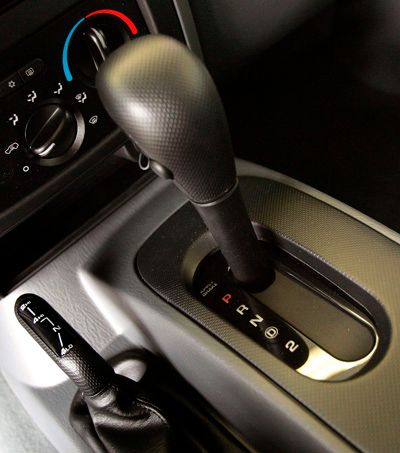 A gear shift lever is used to select what gear to put the transmission into. See what newer model vehicles with automatic transmissions have on the next page.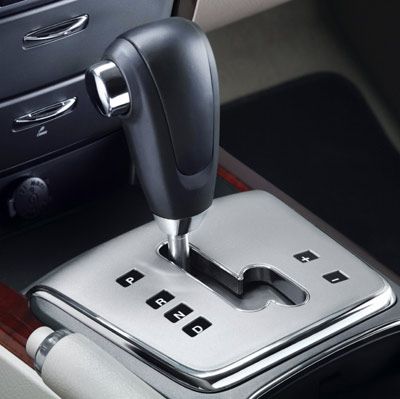 An automatic transmission with a manual mode allows the driver to shift gears without a clutch pedal. Check out what a six-speed gearbox looks like next.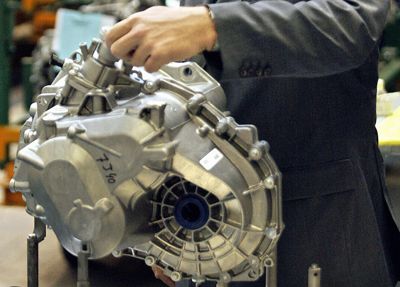 A six-speed gearbox for the Opel Signum and Vectra. The next kind of transmission offers the best of manual and automatic transmissions and is becoming increasingly popular.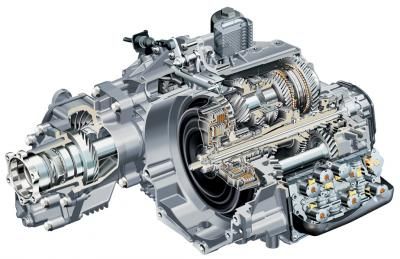 Dual-clutch transmissions are also called semi-automatic transmissions. What kind of transmission is used on motorcycles as well as race cars?

Sequential manual transmissions give race car drivers an advantage by allowing them to shift faster. What kind of race car uses a sequential gearbox?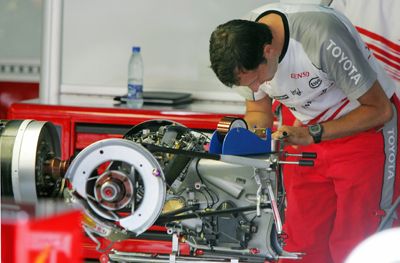 A Toyota team member tunes up the gearbox of a Formula One race car. See what F1 drivers use to shift through the gears next.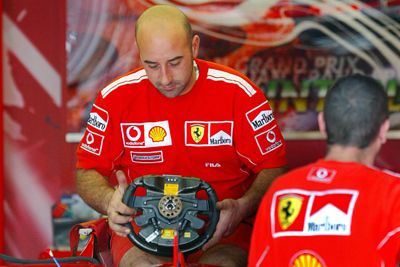 The steering wheel of F1 cars have a paddle shifter that allows drivers to quickly shift gears. What kind of transmission did Leonardo da Vinci conceptualize more than 500 years ago?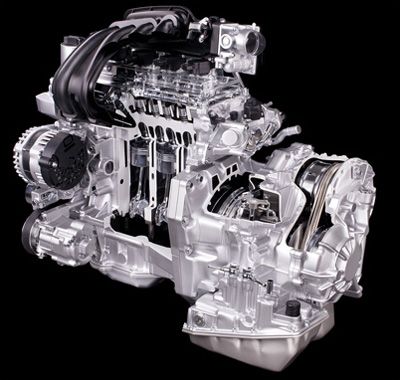 CVTs were first conceived more than 500 years ago and are now found in some cars. To learn more about CVTs, read How CVTs Work.