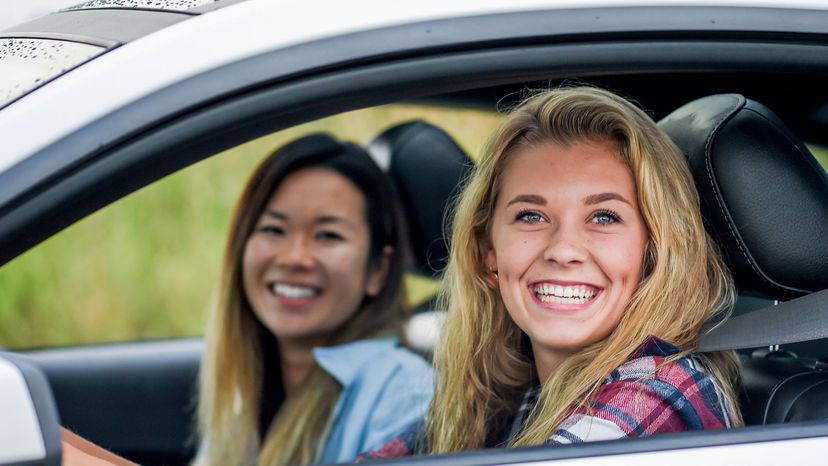 At 18, you can be called for jury duty, sign up for the military draft (if you're a guy) and get married without parental consent. But one thing you may not be able to do is rent a car. This is because many companies won't rent a car to anyone under the age of 21, and those that do will often charge a hefty additional fee for the "privilege." A few companies take it even further and refuse to rent to anyone under age 25!
Is this unfair? Maybe, but it's not without reason. "The minimum age is based on decades of safety and accident studies from the insurance industry that come to the undeniable conclusion that drivers under the age of 25 have more frequent and more serious accidents," says Greg Scott with the American Car Rental Association, in an email interview.
Indeed, the younger population is sadly dominant when it comes to automobile accidents. According to the National Safety Council, teens aged 16 to 19 are drivers in 6 percent of fatal accidents and 8.9 percent of all crashes, despite the fact that the same age group makes up a measly 3.5 percent of total drivers. The accident rate stays about the same until drivers hit the age of 24 when it starts to decrease.
Sean Pour, co-founder of SellMax, a nationwide car buying service, further illustrates this reality. For the month of March 2022, he found that 63 percent of the 2,348 damaged cars his company had purchased were bought from drivers under age 25. "It seems harsh to bunch all youths into one category, but they [the rental car companies] care specifically about the numbers," he says.
This doesn't mean that you can't rent a car as a young driver; it just means that you'll pay more to do so. The price hike is obviously attached to the increased risk of renting a car to someone under 25. Companies charge so-called youth premiums (or "under 25 fees") to only the affected renters, so that other drivers don't have to foot the bill with higher prices across the board. The "young driver surcharge" ranges from $14.99 to $35 per day, says Jessica Claros, a licensed insurance producer with Dominguez Insurance Agency. This is on top of the daily rental car charge. However, "18-year-olds should expect to pay an even higher daily surcharge, on average," she emails.