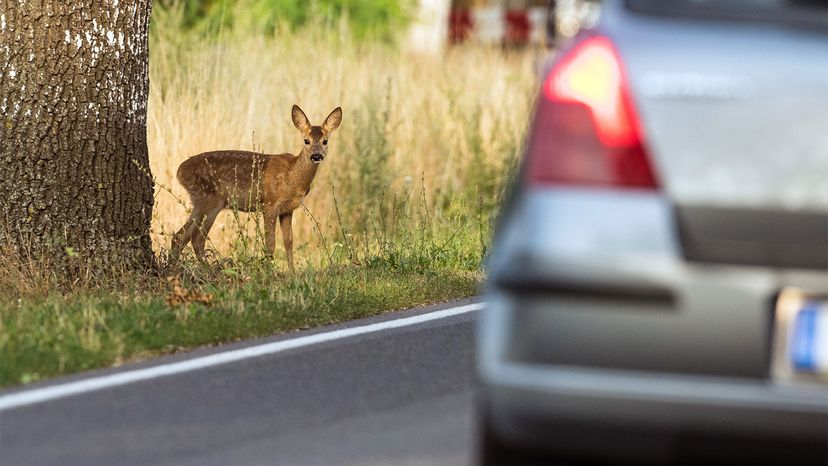 Autumn is here, and that means the risk of hitting deer on rural roads and highways is rising, especially around dusk and during a full moon.
Deer cause over 1 million motor vehicle accidents in the U.S. each year, resulting in more than $1 billion in property damage, about 200 human deaths and 29,000 serious injuries. Property damage insurance claims average around $2,600 per accident, and the overall average cost, including severe injuries or death, is over $6,000.
While avoiding deer — as well as moose, elk and other hoofed animals, known as ungulates — can seem impossible if you're driving in rural areas, there are certain times and places that are more hazardous, and so warrant extra caution.
Transportation agencies, working with scientists, have been developing ways to predict where deer and other ungulates enter roads so they can post warning signs or install fencing or wildlife passages under or over the roadway. Just as important is knowing when these accidents occur.
My former students Victor Colino-Rabanal, Nimanthi Abeyrathna and I have analyzed over 86,000 deer-vehicle collisions involving white-tailed deer in New York state using police records over a three-year period. Here's what our research and other studies show about timing and risk: