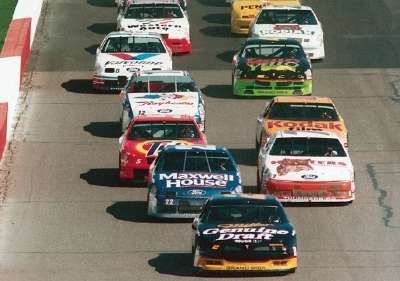 NASCAR racing is the second most-watched professional sport in the United States. It is also the second richest motorsport. Take a look at a NASCAR race car next.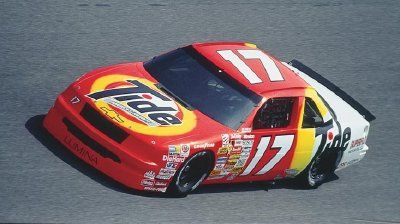 Almost every detail of a NASCAR car is handmade. The next picture shows how a NASCAR race car is constructed.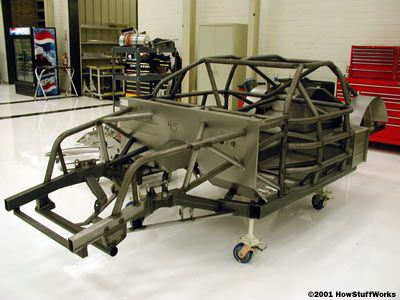 NASCAR race car frames are constructed from steel tubing. Now see what the body is made of.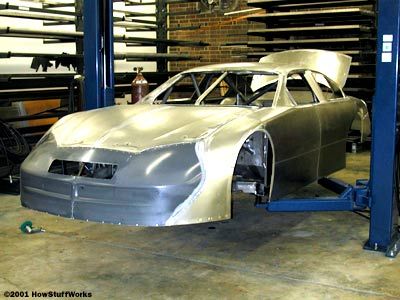 NASCAR race car bodies are built from flat sheet metal. What powers these super fast cars? Find out in the next picture.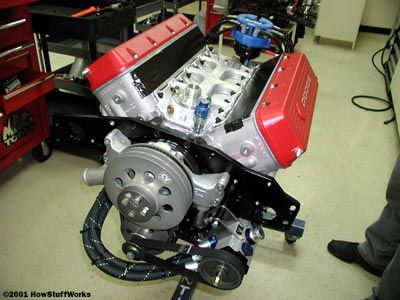 The engines of a NASCAR race car are assembled from a bare block. Check out where the races take place next.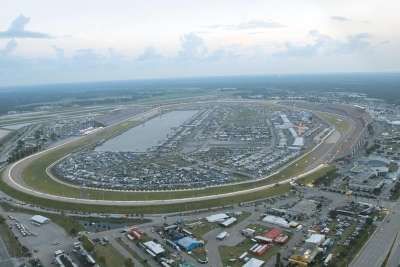 Most of today's NASCAR races are held on high-speed oval tracks. The Daytona International Speedway is still considered the premier track. See a NASCAR race in the next picture.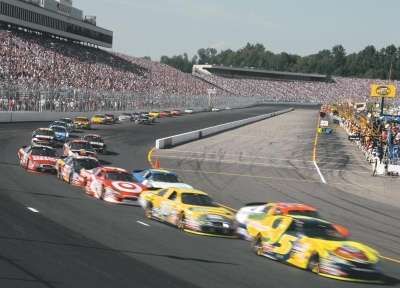 NASCAR races can last over 500 laps with over 35 cars on the track at once. The next picture takes a look at pit lane.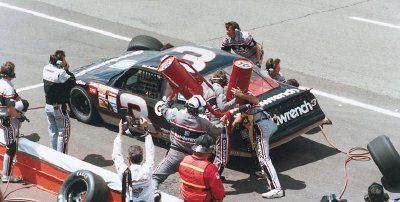 Drivers will periodically need to make pit stops to change tires and refuel during a race. The next picture shows something that every driver tries to avoid.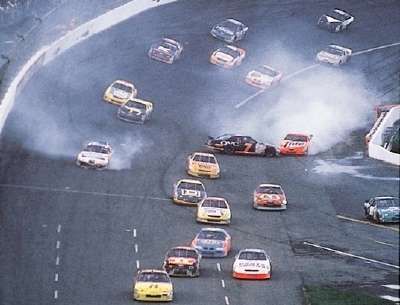 Making an error at high-speeds can result in a disastrous crash that can cost a driver the race. See another crash picture next.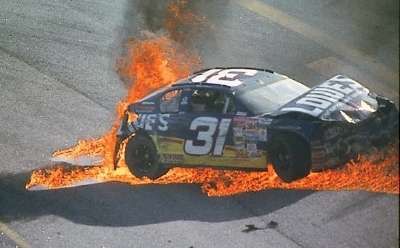 Crashes can cause the fuel tank to catch fire. Drivers wear fire-retardant suits for protection. What do they send out to the track when a crash happens?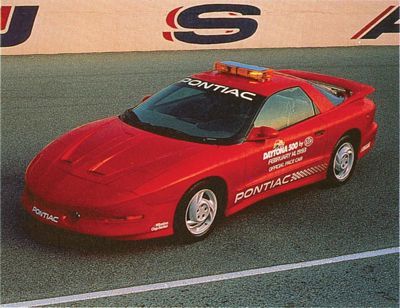 Pace cars are put on the track when there is a crash or debris. After the track is cleaned up, racing resumes as pictured next.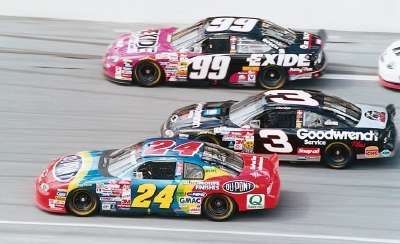 After the pace car has left the track, the drivers will battle it out to win the race. What flag signals that the race is over?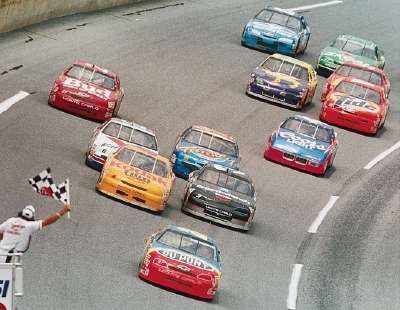 Getting to the checkered flag first is every driver's goal. The checkered flag signals that the race is over. See how the winners celebrate in the next picture.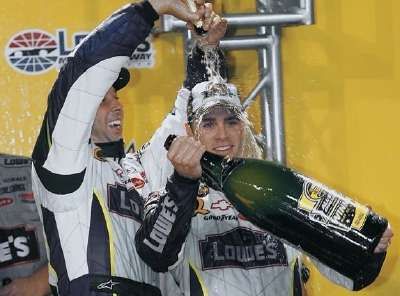 Drivers who make it to the podium usually celebrate by drinking and soaking each other with champagne.