Power and blinding acceleration were the driving forces behind development of the 1969 Chevrolet Corvette 427. Forget subtlety: that was for foreign iron. Besides, the big-block Corvette could outsprint them all -- at least in a straight line.
Road & Track magazine perhaps said it best: "The personality we associate with the Stingray is the Animal, one who prefers to attain the goal with brute strength and bared chest. . . ."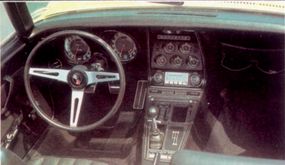 Of course, the 427 was the most brutish Corvette of all. For 1969 it was offered with 390 and 400 horsepower, plus a 435-horsepower version for less civilized types. The last produced its peak power at 5,800 rpm, and the stump-pulling 460 pound-feet of torque hit its stride at 4,000 rpm.
Down-to-business features included 11.0:1 compression, aluminum heads, solid lifters, and triple two-barrel carbs.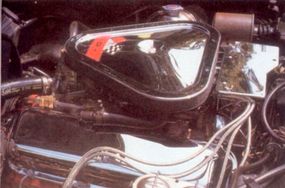 The results were truly wild. With 4.11:1 rear axle and four-speed manual transmission, a 1969 could roar from 0 to 60 mph in six seconds flat, with the quarter-mile coming up in 14.3 seconds at 98 mph.
Road & Track reckoned it could have knocked a full second off the quarter and pushed terminal velocity to well over 100 had the standard F70-15 tires had more bite. Not that it mattered: "There's simply no production car available today that can top its acceleration."

Not too many folks got to enjoy the explosive power of the hottest 427 unfortunately, though the faint-hearted might disagree. Only 2,722 of the 1969s were so equipped, including the car featured here.
For more information on cars, see:
Classic Cars

New Car Search

Used Car Search