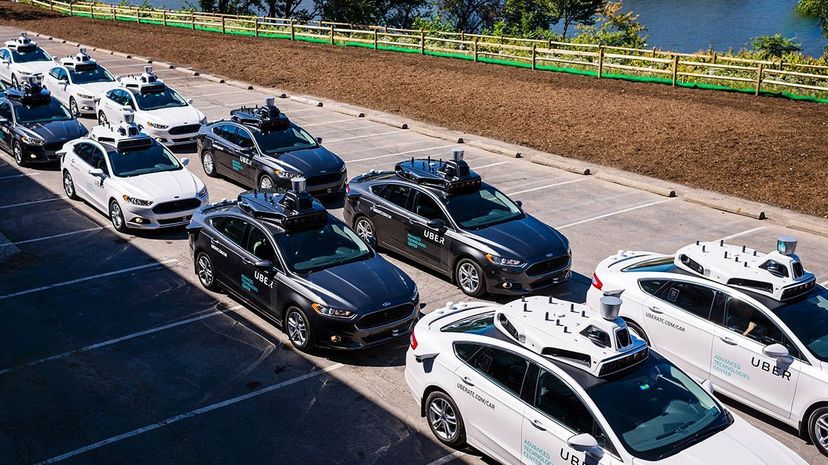 A high-impact collision caused one of Uber's self-driving Volvo SUVs to fall over on its side on Friday, March 24, 2017, in Tempe, Arizona. The Uber vehicle had two operators riding in the front and was in self-driving mode. No passengers were present in the back seat.
After the accident, Uber chose to suspend temporarily its self-driving vehicle tests in Arizona, San Francisco and Pittsburgh. It sounds as though this collision was the fault of a human driver operating a Ford Edge, according to police statements. Uber has since resumed testing, apparently confident that the autonomous systems were not at fault.
The accident reinforces the claim that autonomous cars are better drivers than we are, at least under normal driving conditions. That's not just robot bragging rights — self-driving cars could have an enormous effect on our safety. Considering that more than 90 percent of all crashes are due to human error and that an estimated 40,000 people died in car accidents in the U.S. in 2016, eliminating human error from the equation seems to be a guaranteed way to save more lives.
But even as autonomous vehicles keep people safe on the roads, they could pose a threat to others. One of the unforeseen consequences of a transition to self-driving vehicles could be a shortage of human organs for transplant purposes. Sean Fitzpatrick, a spokesperson for the New England Organ Bank, told Boston.com that 33 of the 267 donors the bank had in 2014 originated from car accidents. (Remember that multiple organs can be harvested from a single donor.) A U.S. Department of Health & Human Services stat cited by Fortune said that 16 percent of organ transplant surgeries involve an organ harvested from someone who died in a car accident. Other figures put the number as high as 20 percent.
So if driverless cars can reduce — and potentially eliminate — car crashes caused by human error, what happens to people waiting on a suitable organ for transplant surgery? It's a grim question, and one that some futurists hope will be answered by advanced technologies such as 3-D-printed organs or cloning.
We may have some time to figure it out though. Recode's Johana Bhuiyan estimates that we have until 2030 until humans are restricted to driving in fenced-off areas for sport.
Moreover, it's still too early to state categorically that driverless cars are safer than humans in all scenarios. People drive in dynamic conditions and can adapt to changing situations in a way that machines find challenging. But early studies seem to indicate that, at least in the most common driving conditions, the robots are just better drivers. Whether we humans can adapt to more robots on the road remains to be seen.