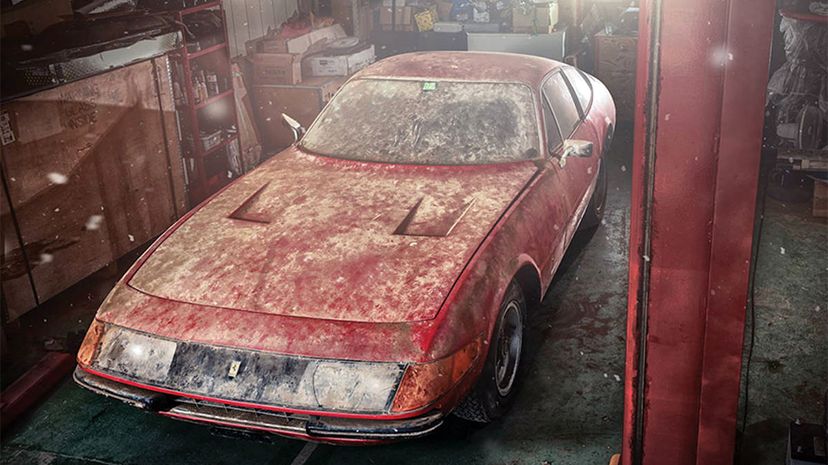 Talk about a lucky barn find: An ultra-rare 1969 Ferrari 365 GTB/4 Daytona Berlinetta was sitting in a barn in Japan for more than 40 years. Nobody knew it even existed. The car was shipped to Japan from Italy in 1971 and then ended up in owner Makoto Takai's barn sometime in the early '80s where it sat, gathering dust for four decades.
And this isn't just a rare Ferrari: It's the only one of its kind to ever be made. Apparently, only a few diehard Ferrari enthusiasts even knew it existed — everyone else thought it was just a myth. Sure, Ferrari produced more than 1,200 of the 365 GTB/4 Daytonas between 1969 and 1973, but this one is the only street version with a full aluminum body.
A lucky Ferrari enthusiast is now the new owner of the rare Daytona Berlinetta after purchasing it for $2 million during famed auction house RM Sotheby's: Ferrari sale on Sept. 9, 2017. The sale, which is one of the largest auctions of Ferraris ever, was part of Ferrari's 70th anniversary events, and tool place at the Ferrari factory in Maranello, Italy.
Other Ferraris auctioned off included a 1959 Ferrari 250 GT LWB California Spider, which fetched $9.3 million, and a 1985 Ferrari 288 GTO that was discovered earlier this year, and went for $3.9 million.