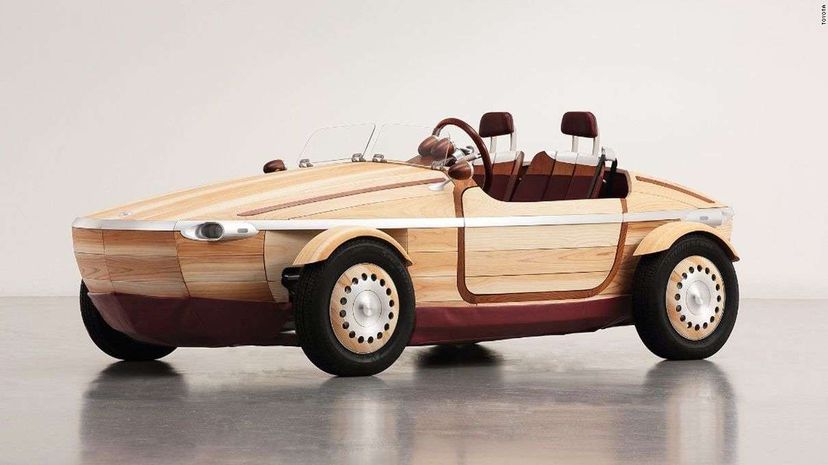 With all the new developments in carbon fiber technology and self-driving computers on wheels, the last innovation you might expect is for a brand-new Toyota to be made of wood. But that's exactly what makes up the new Toyota Setsuna, a concept car introduced at Milan Design Week, the world's largest design event.
The Setsuna roadster was created with Japanese cedar and birch wood, and assembled with a traditional wood joinery technique called okurari which uses no nails or screws. Check out the video above to see how every piece of the electric car fits together like a puzzle.
Will the Setsuna ever make it to the streets? That's doubtful. After all, that's not really the point of a concept car, which more often than not is used to raise ideas or illustrate potential.
In this case, Toyota wants to highlight the idea of car as heirloom, able to last for multiple decades, and the fact that it's the way people specifically use a car that imbues it with any meaning.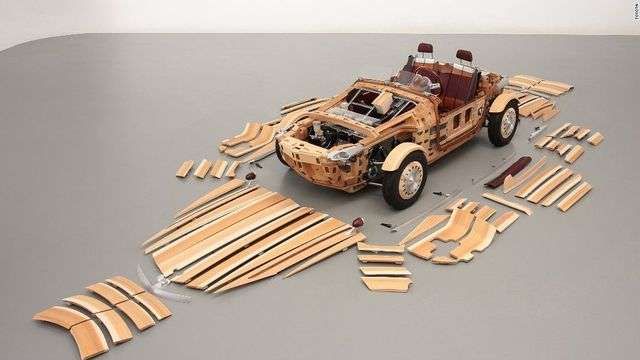 "As a family accrues time and experiences together with their car, lovingly caring for it and passing it on to the next generation, that car will acquire a new type of value that only the members of that family can appreciate," Toyota said in a press release announcing the Setsuna.
The Toyota engineer who oversaw the development of the Setsuna — which means "moment" in Japanese — said he wants the car to conjure thoughts of a boat, and for the wood to weather and change in unique ways.
"We would also like the viewer to imagine how the Setsuna will gradually develop a complex and unique character over the years," said Kenji Tsuji in the release. "The car includes a 100-year meter that will keep time over generations, and seats that combine functional beauty with the gentle hue of the wood."