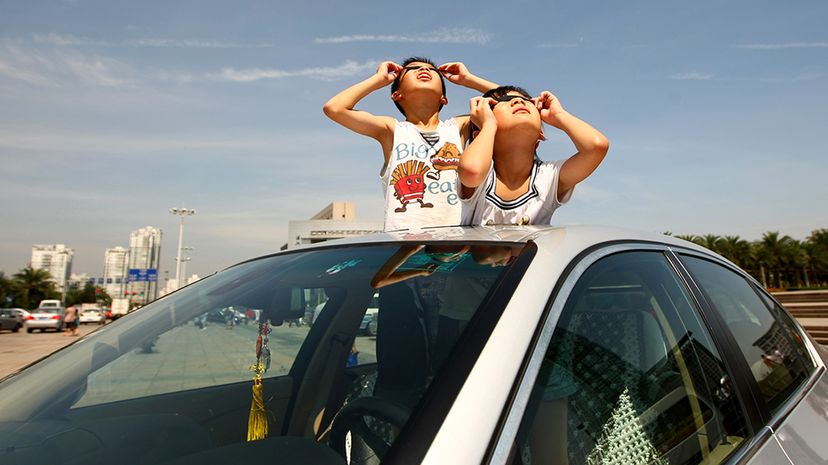 A lot of North Americans are excited about a chance to see the Aug. 21 solar eclipse. That's especially true of people who live within driving distance of the path of totality, a band 70 miles (113 kilometers) wide that will travel across the United States from Oregon to South Carolina, where viewers will be able to witness a total solar eclipse — in which the sun is completely blocked out by the moon for around two minutes. And about 200 million Americans live within a day's drive of the path of totality.
From a traffic standpoint, though, viewing the total eclipse could prove to be a little too popular. Transportation officials in the 13 states where the total eclipse will be visible have been rushing to finish preparations for dealing with what could be massive traffic jams before, during and after the celestial event. The New York Post has labeled Aug. 21 as the date that "could paralyze America," while NBC News compared it to a zombie apocalypse. To understand whether that's just sensationalism, let's look at what's actually going to happen.
In Oregon — where the eclipse will first be visible along the coast at 9:05 a.m. — the state is bracing to handle an onslaught of a million eclipse tourists, an estimate officials are basing in part upon hotel and campground reservations. If a lot of those people get into their cars in the morning to drive to choice viewing spots, the state would experience a massive traffic knot.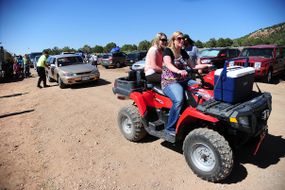 "This has to be the biggest traffic event in Oregon history," says Oregon Department of Transportation spokesman Don Hamilton. He likened the situation to a Saturday when the University of Oregon and Oregon State University, located only about 30 miles (48.2 kilometers) apart, both host home football games, "but multiplied by 10."
Officials have been planning for months for the potential crush of drivers. The big concern, Hamilton says, is that traffic congestion could turn highways into parking lots, and make it impossible for firetrucks, ambulances and police to respond to emergencies. "We're especially worried about the fire risk," Hamilton says. "It's been a very dry summer around here, and when you mix a lot of hot cars and campfires out there with dry grass, that's a recipe for trouble."
To prepare for such emergencies, Oregon officials will station emergency vehicles across the state, so that they don't have far to travel if a fire breaks out, for instance. Additionally, Oregon Gov. Kate Brown is deploying 150 soldiers and airmen from the state's National Guard, as well as six aircraft, according to Oregon Public Radio. They'll be available to fight fires and perform medical evacuations and search-and-rescue missions if needed.
Oregon also plans to put nonemergency road repairs on hold and bar wide-load trucks from the roads to avoid adding to traffic congestion, Hamilton says.
Neighboring Idaho is bracing for a similar crush of traffic from an estimated 500,000 visitors. Five different state agencies have been meeting twice a month to plan strategy. Teresa Luna, executive administrative officer for the Military Division of the Idaho Office of Emergency Management, told a public meeting that the post-event traffic jam could cause 12-to-15 hour waits on the state's highways. Officials also worry that cell phone networks will become clogged as vast numbers of people talk, text or send pictures and video of the eclipse.
Missouri, another state in the path of totality, expects more than a million eclipse viewers. "That's really going to congest our roadways," Missouri Department of Transportation incident management coordinator Owen Hasson told News 4 in St. Louis.
In South Carolina, where officials are projecting that the eclipse may temporarily double the population around the city of Columbia, officials have assigned extra state road assistance crews to help disabled motorists and reduce slowdowns from accidents and breakdowns.
To minimize the disruption, transportation officials are advising drivers to leave early to get to the place where they plan to safely view the eclipse — and to plan on sticking around a while afterward to reduce the chances of getting caught in gridlock.