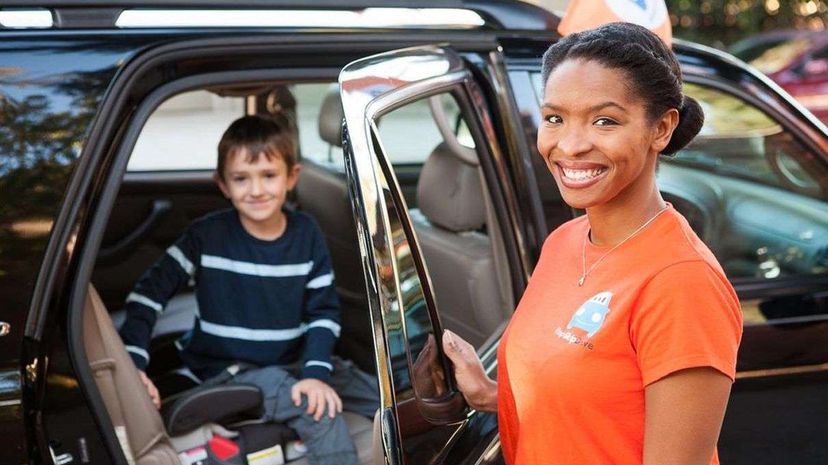 Nearly every working parent in America has had that moment, the one where the work part of your brain meets up with the parenting part of your brain and you realize there's a conflict. You know you have a late meeting on Tuesday, and you also know that your daughter has judo on Tuesdays. But only now, on Monday afternoon, do you realize that you are not an X-Man who can be in two places at once. That's where HopSkipDrive comes in.
The ride-sharing service for kids, which is so far only available in Los Angeles, California, will send a CareDriver, as they're known, to shuttle your kid to judo while you rock that late meeting. 
The three women who founded HopSkipDrive are all parents, and they built the service to solve their own problems. Their drivers, who are mostly women, are thoroughly vetted using a 15-point certification process. The requirements include five years of child care experience and a vehicle less than 10 years old, in addition to the more basic criminal background check and clean driver's license.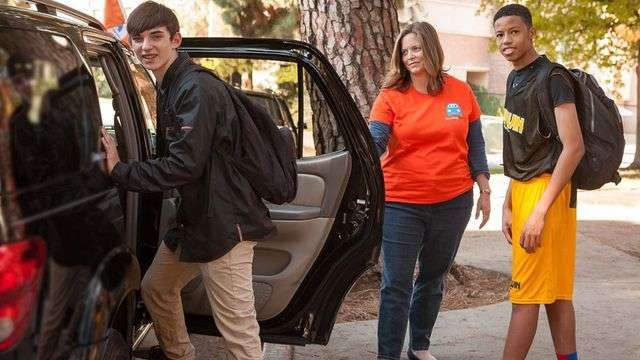 Many of the families who use HopSkipDrive are two-parent, multi-kid households where everyone's going in a different direction, very much like the founders' families. As co-founder and chief marketing officer (CMO) Janelle McGlothlin says, "Parents are amazing lifehackers." 
For example, while McGlothlin imagined single parents would use HopSkipDrive right from the start, she didn't realize how powerful it would be for parents who don't have backup. McGlothlin says HopSkipDrive often gets feedback from single parents who are grateful that their kid can now do more stuff. (Not to mention the fact that divorced parents sharing custody can avoid that awkward exchange.)
McGlothlin also notes that they serve families with kids and young adults with autism or Down syndrome. "It opens up a lot of opportunities for these kids," she says, as well as giving them a sense of autonomy. 
HopSkipDrive also works with Big Brothers Big Sisters in the Los Angeles area to make sure mentors and mentees have transportation to meet up.
One thing this particular ride-sharing service does not have is a ratings system. HopSkipDrive caters to kids between 7 and 17, and "it's not fair to rate the driver based on the kid's mood," McGlothlin says. (She notes that this probably happens in other ride-sharing services, too.) So rather than asking an 8- or 9-year-old their opinion of their driver, which could be based on the color of the driver's shirt, HopSkipDrive gets feedback from its drivers about the kids, and lets parents know if there's an issue. Likewise, parents can give feedback to the company about drivers.
"People think it's a 1 percent problem, but it seems universal," McGlothlin says of the need for help in ferrying kids around town. HopSkipDrive users come from all walks of life, according to the co-founder. "The one thing they all have in common is they want the best for their kids."