1986-1989 Porsche 911 Turbo Pictures and Specifications
The Porsche 911 Turbo (which was given the number 930) was honed and refined over the years. Though it kept going strong in Europe, the 3.3-liter Porsche 930 Turbo made another exit from the U.S. market after 1988.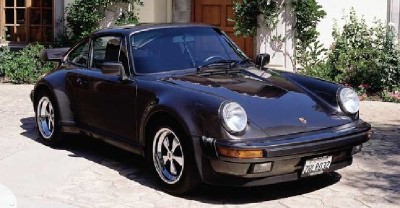 This slant-nose version of the Porsche 911 Turbo was called the 930 S.
The Porsche 930 S was priced at close to $71,000 before options.
1986-1989 Porsche 911 Turbo Specifications
Prices New:
$58,750 for 1987 coupe

$70,975 for 1989 coupe

$77,065 for 1989 Targa

$85,060 for 1989 cabriolet
Dimensions:
| | | |
| --- | --- | --- |
| Length (inches) | Wheelbase (inches) | Weight (pounds) |
| 168.9 | 89.4 | 2,990 |
Engines:
| | | | |
| --- | --- | --- | --- |
| Size (cc) | Type | Horsepower | Years |
| 3299 | Turbo sohc flat 6 | 282 | 1986-1988 |
Check out the complete story of Porsche cars, including these fabulous models:
For Porsche prices and reviews from the auto editors of Consumer Guide, see:
Porsche new cars
Porsche used cars
2007 Porsche 911
1999-2006 Porsche 911
1995-1998 Porsche 911