Our Lamborghini image gallery showcases some of Lamborghini's most amazing car line-ups. Check out these pictures of Lamborghini's fastest and most exotic cars in this image gallery.
The Countach was a milestone for Lamborghini, and it quickly became a coveted fantasy car. The next picture shows what most Lamborghini cars are known for.
The Lamborghini Countach was a futuristic supercar with scissor doors and a powerful engine. Fast forward a few years and take a look at the Diablo in the next picture.
The Lamborghini Diablo was powerful, refined, daring and elegantly designed. View the rear-end next.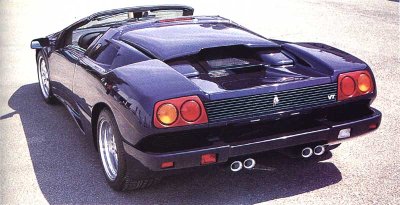 In 1996 the Diablo VT Roadster was the world's fastest four-wheel-drive convertible. The Lamborghini car on the next page doesn't have scissor doors.
The 2007 Lamborghini Gallardo Superleggera does the 0-60 mph romp in a claimed 3.8 seconds. See more of the Gallardo Superleggera next.
Weight is the enemy of performance, so the Gallardo Superleggera pares as many pounds as possible from the standard coupe. See the new Gallardo on the next page.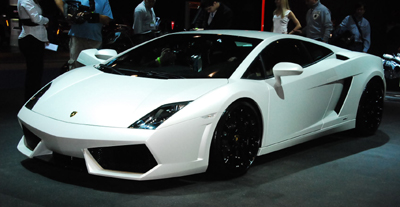 2008 Lamborghini Gallardo LP560-4
The 2008 Lamborghini Gallardo LP560-4 has a 5.2-liter V-10 generating 552 horsepower. Have a look at the other side of the LP560-4 next.
2008 Lamborghini Gallardo LP560-4
The 2008 Lamborghini Gallardo LP560-4 can go from 0 to 60 in less than 4 seconds and has a top speed of 200-mph. See the successor to the Diablo on the next page.
The Lamborghini Murcielago is bigger, faster, and cost over $100,000 more than the Gallardo. See the Murcielago convertible roadster in the next picture.
Bill Pugliano/Getty Images
The only Murcielago with an automatic transmission conversion is owned by Kobe Bryant's wife who couldn't drive a manual. What is Lamborghini's most expensive car? Find out next.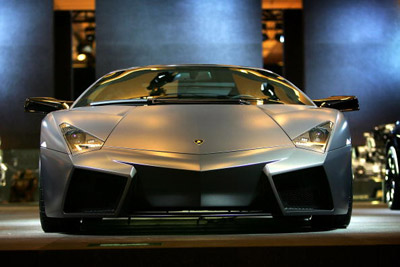 Lamborghini claims that the Reventon is the most powerful -- and the most expensive -- model it has made yet. See another picture of this beauty on the next page.
The Lamborghini Reventon cost $1.4 million, and the company only made 20 of them.