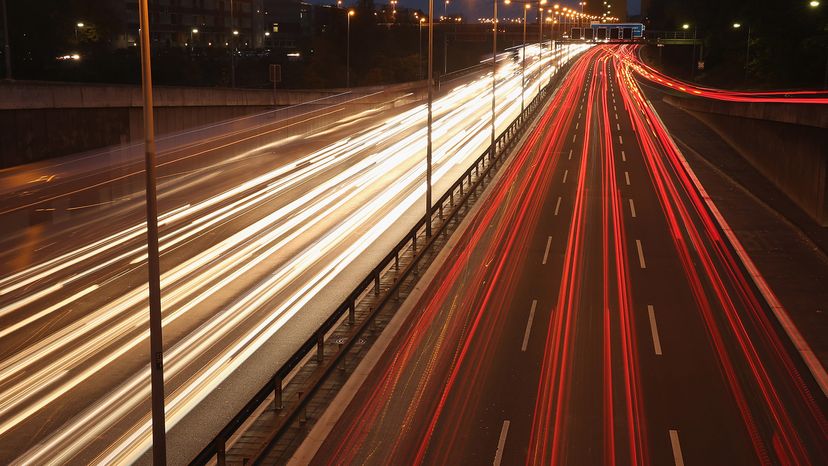 Could California become home to an American version of Germany's autobahn?
Sean Gallup/Getty Images
Germany is known for several awesome things, including beer, brats and of course, the autobahn. Bundesautobahn as it's known in Germany, is really just a federal highway system there, but to visitors, the allure of the autobahn is the speed limit, or lack of one. Cars can top 150 miles per hour (241.4 kilometers per hour), or more on this famed freeway.
And now a California legislator is proposing a bill that could make the state home to what is being called the "American Autobahn." John Moorlach, the Republican state senator from Orange County, introduced bill SB 319 in February 2019, to relieve traffic congestion along Interstate 5 and State Route 99. According to the proposed plan, both roadways would get new lanes, one northbound and one southbound. Drivers in the new lanes would not have to abide by a speed limit, though the existing 65 miles-per-hour (104.6 kilometers-per-hour) limit would remain in effect in the existing lanes.
The idea also could provide an alternative to California's controversial, long-delayed — and possibly canceled — high-speed rail project. This proposal comes on the heels of California Governor Gavin Newsom's announcement that the bullet train, as planned, is too expensive at an estimated cost of $77 billion and would take too long to build.
Funding the American Autobahn
There are no official cost estimates for SB 319, but in February, Moorlach told the Los Angeles Times it could cost about $3 billion. He also said the money would come from the state's cap-and-trade program, which requires companies to offset pollution by purchasing credits.
If plans move forward, the American Autobahn would be constructed along major freeways, with Lebec (about 80 miles [128.7 kilometers] north of L.A.) at the southern point and Sacramento or Stockton at the northern end. That means (theoretically) vehicles traveling north at 100 mph (160.95 kph) in the unrestricted lane could make the trip to Sacramento from Lebec in about three hours. Currently that drive takes well over four hours.
Aside from improving drivetimes for those along that route, the authors of the bill claim it will also help reduce congestion, which would in turn decrease greenhouse gas emissions from cars stuck idling. For that reason, the bill specifies that funding should come from California's Greenhouse Gas Reduction Fund, which regularly supports transportation and transit projects that reduce pollution.
What Opponents Think
Critics point out, however, that cars traveling this fast will actually emit higher emissions, so there won't be any net reduction in pollution. In fact, Bill Magavern, a spokesperson for the Coalition for Clean Air, told SFGate that net-reduction-in-emissions theory is "ridiculous." "Emission goes up at high speeds; this would encourage people to drive cars really fast on our highway, and that would increase emissions coming from transportation," he told SFGate.
In addition to the pollution concerns, critics are also worried about the risks to drivers. Maureen Vogel, a spokeswoman for the National Safety Council, told USA Today that numerous studies demonstrate that when states raise speed limits, they can expect an increase in traffic fatalities.
Statistics from the U.S. Department of Transportation's National Highway Traffic Safety Administration (NHTSA) do actually show that motor vehicle crashes are down by almost 2 percent between 2016 and 2017. However, the NHTSA also points out that in 2017, speeding was the factor in 26 percent of all traffic fatalities — that accounts for nearly 10,000 deaths.
Several states across the U.S. have increased speed limits. For instance, Idaho, Montana, Nevada, South Dakota, Texas, Utah and Wyoming allow drivers to travel 80 mph (128.7 kph) on certain highways, and Texas allows 85 mph (136.7 kph) along a specific stretch of State Highway 130. However, the current maximum speed in California is still 70 mph (112.8 kph), with some stretches named in SB 319 at 65 mph (104.6 kph).
Californians shouldn't get too excited, yet. The bill has a long way before ever becoming law, and may never get there. If it passes the vote in the state's House and Senate, it then must approved by Gov. Gavin Newsom.