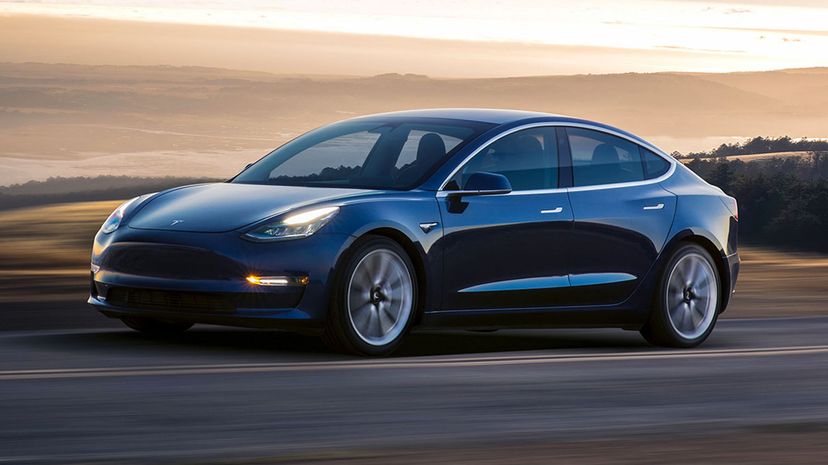 Electric carmaker Tesla already has developed a following among affluent technology buffs and Hollywood luminaries such as former "Tonight" show host Jay Leno and other celebrity Tesla owners.
But the company's new Model 3, which is expected to ramp up production in November, seems aimed at broadening the market for electric vehicles. The sedan starts at a basic price of $35,000, before any government tax incentives are figured in — and that price is less than half of what the Model S luxury sedan costs.
The Tesla website describes the Model 3 as "a smaller, simpler, more affordable electric car," rather than a technological advance over other models in its line. To that end, its performance stats are a bit humbler than the Model S. The Model 3 can go from zero to 60 mph (97 kph) in between 5.1 and 5.6 seconds, and its battery range is between 220 and 310 miles (354 and 499 kilometers), depending on the configuration. It also has features such a WiFi and LTE internet connectivity, voice-activated controls, a 15-inch (38-centimeter) touchscreen with onboard maps and navigation, and dual-zone climate control.
The Model 3's styling is less flashy than previous models from Elon Musk's company, but that's in keeping with the concept of a car that's intended as an everyday vehicle. According to Business Insider, the biggest innovations are in the minimalist interior design, which does away with buttons, knobs and gauges, instead displaying everything on the touchscreen.
A Forbes magazine reviewer who previously took the Model S out for a test drive generally had positive things to say about the Model 3's performance, describing its acceleration as "excellent" and its handling as solid, and concluding that it was "only marginally less fun" than Tesla's flagship luxury sedan.
For more on the Model 3, check out this presentation from Tesla: