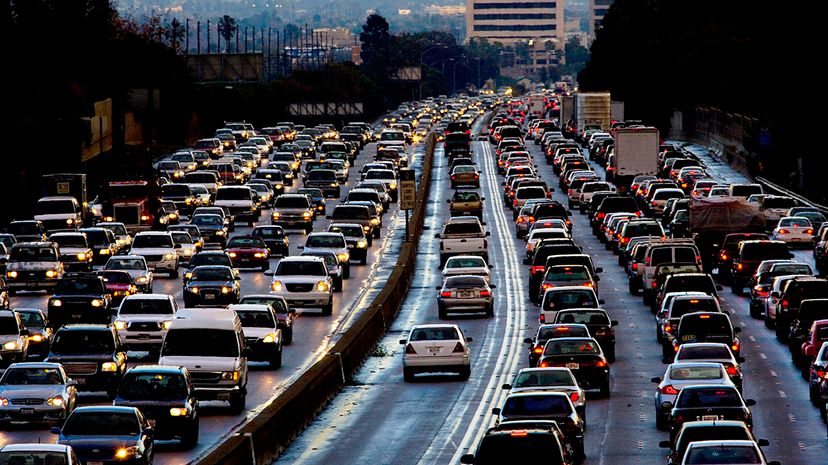 If you live in or near a major city and drive a car, you can't do much these days to avoid traffic. But what makes driving in some cities worse than others, or one road more congested than another?
Well, according to INRIX, a company that analyzes traffic and infrastructure data, it's "traffic hotspots." They define traffic hotspots as "traffic jams that occur at the same locations along a stretch of road." According to Mark Burfiend, the director of public relations at INRIX, a key element that defines a traffic hotspot is that they are reliable and predictable. If a commuter travels along the same route at the same time every day, and it's always backed up at the same intersection or merge point, that is a traffic hotspot.
A recent study by INRIX released in September 2017 named and ranked the worst traffic hotspots in the U.S. — 108,000 in the 25 most congested U.S. cities. L.A., New York, D.C., Atlanta and Dallas rounded out the top five with most.
INRIX conducted the study to learn more about the U.S. transportation network and "the health of the road." The results will be used to help determine the best and most efficient ways to allocate money toward the country's transportation infrastructure. In other words, by identifying the worst traffic hotspots — and how they work — public officials can make upgrades in the areas that will have the most benefit to drivers.