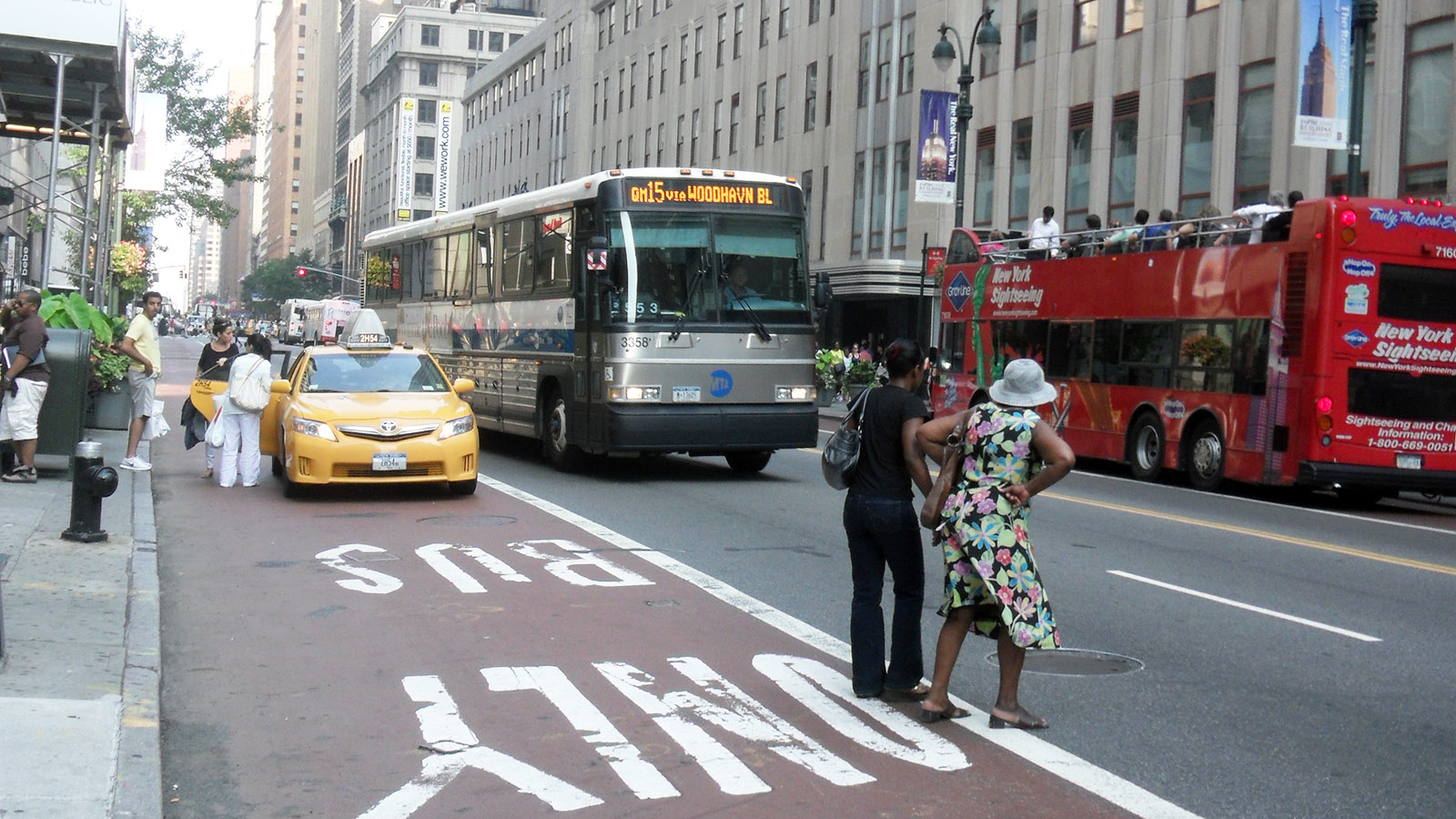 Up Next
The history of jaywalking is rooted in the auto industry, class wars and even racism. HowStuffWorks explores its history and why it's a crime.
---
Author's Note: 5 Famous Death Cars — Where Are They Now?
In the course of researching articles, I often come across tangents that don't necessarily make it into the final story, but which I find fascinating. This time, for example, I learned that verse about a fatal car accident in the Beatles song "A Day in the Life" was inspired by a Daily Mail article that John Lennon read in 1966 about the crash death of Guinness heir Tara Browne in London. Irish journalist Paul Howard published a 2016 biography of Browne and the hip 1960s London culture in which he lived, which I want to read at some point.
Related Articles
More Great Links
Sources
Associated Press. "Car in Which JFK was Slain Rebuilt for LBJ's Use." St. Joseph News-Press. June 14, 1964. (April 11, 2019) http://bit.ly/2G5sK5G

Association for Safe International Road Travel. "Road Safety Facts." Asirt.org. (April 10, 2019) http://bit.ly/2UyLG6Z

Autoblog Staff. "10 Historic Cars: Where Are They Now?" Autoblog.com. July 31, 2013. (April 10, 2019) http://bit.ly/2G5QCWD

Bailey, Maria. "Veteran CBS correspondent Bob Simon joins list of stars lost too soon to violent car crashes." New York Daily News. Feb. 12, 2015. (April 10, 2019) http://bit.ly/2Us5Cs4

Boyd, Brian." I Read the News Today, Oh Boy review: Like an Irish 'Great Gatsby' by way of 'Ripping Yarns'." Irish Times. Oct. 22, 2016. (April 11, 2019) http://bit.ly/2G4qLOL

CNN. "Princess Diana dead after Paris car crash." CNN. Aug. 31, 1997. (April 11, 2019) http://www.cnn.com/WORLD/9708/30/diana.dead/

Cooke, Shawn. "The Bizarre War Over Tupac's BMW." Jalopnik.com. March 18, 2018. (April 11, 2019) http://bit.ly/2G3Utnc

Cummins, Eleanor. "Bonnie and Clyde's getaway car has hidden lessons for cops in the self-driving vehicle era." Popsci.com. May 23, 2018. (April 11, 2019) http://bit.ly/2G4CoWb

Dash, Mike. "Curses! Archduke Franz Ferdinand and His Astounding Death Car." Smithsonian.com. April 22, 2013. (April 10, 2019) http://bit.ly/2UvTVQS

Freeman, David W. "Cars of the Presidents." Popular Mechanics. January 1993. (April 10, 2019) http://bit.ly/2G8DPTf

George Shinn Classic Cars. "1934 Ford Deluxe Fordor Sedan." Georgeshinnclassiccars.com. (April 11, 2019) http://bit.ly/2G6WD5y

Hank Williams Museum. "Tour." Hankwilliamsmuseum.net. (April 11, 2019) https://thehankwilliamsmuseum.net/tour

Henry Ford Museum. "Popular Research Topics: Kennedy Presidential Limousine." Thehenryford.org. (April 11, 2019) http://bit.ly/2G8N1ad

Museum of Military History (HGM). "Sarajevo." Hgm.at. (April 10, 2019) http://bit.ly/2UrXCqS

KP Press Office (Kensington Palace). Email to Patrick J. Kiger. April 8. 2019.

Metropolitan Police. "The Operation Paget inquiry report into the allegation of conspiracy to murder Diana, Princess of Wales, and Emad El-Din Mohamed Abdel Moneim Fayed." Bbc.co.uk. Dec. 14, 2006. (April 10, 2019) https://bbc.in/2UxAaZh

Myers, Russell and Bishop, Rachel. "Mystery over car Princess Diana was killed inside after Mercedes disappears in France." The Mirror. Aug. 31, 2017. (April 11, 2019) http://bit.ly/2G4zkt9

Pawn Stars. Pawn Stars: "The BMW That Tupac Was Shot In (Season 15) | History." YouTube. Jan. 26, 2018. (April 11, 2019) http://bit.ly/2G5gCS0

Phelan, Mark. "With millions at stake, car collectors scour Earth for lost classics." Detroit Free Press. Nov. 9, 2018. (April 10, 2019) http://bit.ly/2UzXZ2U

Phillips, John Neal. "Running With Bonnie and Clyde: The Ten Fast Years of Ralph Fults." University of Oklahoma Press. 2014.(April 10, 2019) http://bit.ly/2Uu7eBj

Primm Valley Casino Resorts website. "Primm Valley Resort & Casino - Bonnie and Clyde" (photograph of the car). rimmvalleyresorts.com. (April 11, 2019)

Scott, Cathy. "The death of Tupac Shakur one year later." Las Vegas Sun. Sept. 6, 1997. (April 11, 2019) http://bit.ly/2G5x44U

Seward, Jeffrey. "Notable Celebrity Death Cars." Jeffreyseward.com. (April 10, 2019) http://bit.ly/2Gaw0ga

Strohl, Daniel. "Bonnie and Clyde death car controversy takes center stage for upcoming anniversary." Hemmings Daily. Mar. 25, 2014. (April 11, 2019) http://bit.ly/2G3xfxw

Tharpe, Jim. "Hank Williams' last ride: Driver recalls lonesome end." Atlanta Journal Constitution. July 2, 2013. (April 11, 2019) https://on-ajc.com/2G4JDxf

Wade, Carla. "Tupac Shakur's 1996 BMW for sale in Las Vegas." Ktnv.com. Feb. 9, 2018. (April 11, 2019) http://bit.ly/2UA51ol

Wikins, Dean and Sloan, Jenna. "Di's Car Left to Rot." The Sun. Aug. 28, 2017. (April 10, 2019) http://bit.ly/2Ur6vB7

Zekan, Karen. "4 sought in Shakur shooting." Las Vegas Sun. Sept. 9 1996. (April 11, 2019) http://bit.ly/2G3PGlI