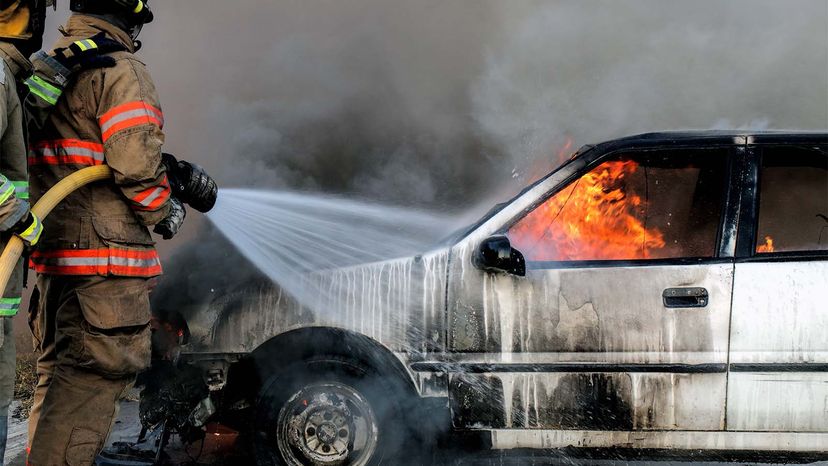 There's rarely a single cause for any given car fire, even if an investigator can trace all the way back to the incident that sparked the blaze. What's more likely is that it was caused by a combination of things: human error, mechanical issues and chemical sources. And these may have all worked together to create a fire.
In other words, once a vehicle's on fire, any number of additional factors can (and will) complicate things. Knowing what those factors are can potentially help you avoid a dangerous situation.
The most important thing to remember is that once a vehicle is ablaze, it really doesn't matter what caused it. Don't worry about whether the engine was overheating or what fluid you might have spilled (although that information might be useful later, for insurance purposes or to help an auto manufacturer fix a potential flaw). If your car is on fire, get out fast and get as far away from the car as possible.
A small car fire isn't going to stay small for long, and any combination of the initial causes (or complications) we'll discuss in this article will quickly make the situation much, much worse.
The National Fire Protection Association (NFPA) says that vehicle fires account for nearly one in every eight reported fires, so it's worth knowing how to reduce some of the risk in your own.