1
How to Add Oil to Your Engine
You've checked the oil, and it was a bit low. No big deal -- just add a bit more. Quarts of oil are pretty cheap; if you're comfortable with the viscosity rating recommendation for your car, you can pick up oil almost anywhere, including big box stores and even some grocery stores. If you'd like a little hand-holding, the local auto parts store would be able to help.
With a cool engine, use the dipstick to check your oil to see exactly how low it is. Locate the oil cap on top of the engine and unscrew it. Using a funnel, add about half of the bottle of oil, wait a minute or two, then check the dipstick again. You don't want to overfill the engine.
When the oil level is just below maximum, screw the oil cap back on and make sure the dipstick is back in place. The funnel should have kept the whole process fairly neat and tidy, but if any oil spilled onto the outside of the engine, it's not the end of the world. However, you'll likely smell it burning off the next time you drive.
For more information about engine oil and other related topics, follow the links below.
Related Articles
Sources
Chinn, Kevin. Global Flagship PVL Technical Advisor, ExxonMobil Lubricants and Specialties. Personal interview on Feb. 11, 2009.

Consumer Reports. "How to Check Your Car's Engine Oil." February 2011. (May 26, 2011) http://www.consumerreports.org/cro/cars/tires-auto-parts/car-maintenance/how-to-check-your-cars-engine-oil/overview/index.htm

Martin, Chris. Honda Public Relations. E-mail correspondence on May 11, 2011.

Upmpg.com. "Motor Oil Viscosity Grades." (May 26, 2011) http://www.upmpg.com/tech_articles/motoroil_viscosity/

Weisbaum, Herb, "How often should motor oil be changed?" Msnbc.com. April 17, 2006. (May 26, 2011) http://www.msnbc.msn.com/id/12359794/ns/business-consumer_news/t/how-often-should-motor-oil-be-changed/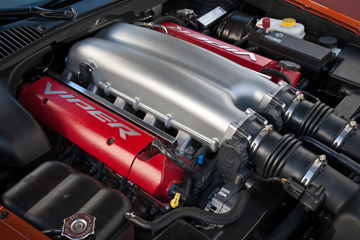 Up Next
Is it possible for something as simple as new motor mounts to increase engine response in your car or truck? Find out at HowStuffWorks.
---