This type of engine only uses the cylinders it needs, when it needs them. For example, when the Audi S8 is accelerating from 0 to 62 miles per hour (100 kilometers per hour) in 4.2 seconds, it requires all eight of its cylinders to be firing.
But when it reaches cruising speed a few seconds later, it no longer has that heavy workload to maintain. Four of those eight cylinders cut out completely, so the engine acts like a four-cylinder. If you need to pass, the other four cylinders kick in again, and then cut out when the car's speed is steady again. This technology improves fuel efficiency by about 10 percent when cruising along at speed.
Audi also uses an active noise control system to keep the sound of the engine and exhaust consistent and active engine mounts so passengers won't notice when the cylinders cut out or fire up. All told, the new V-8 engine has more power than the V-10 it replaced -- and it gets better gas mileage.
For more information about new engine technologies and other related topics, follow the links below.
Related Articles
Sources
Audi. "The Audi S8: At a Glance." Audi Media. Oct. 9, 2011. (Nov. 30, 2011) http://www.audiusanews.com/pressrelease/2619/132/audi-s8-glance

Audi. "The new Audi S8 for 2013 Model Year." Audi Media. Oct. 20, 2011. (Dec. 7, 2011) http://www.audiusanews.com/newsrelease.do?id=2662&mid=1

Del-Colle, Andrew. "Obama Announces 54.5 mpg CAFE standard by 2025." Popular Mechanics. July 29, 2011. (Dec. 7, 2011) http://www.popularmechanics.com/cars/news/fuel-economy/obama-announces-54-6-mpg-cafe-standard-by-2025

Ford. "Ford Engines Are Getting Smaller While Fuel Economy and Horsepower Are Growing." Media.Ford.com. March 23, 2011. (Dec. 7, 2011) http://media.ford.com/article_display.cfm?article_id=34272

MotorTrader. "Ford EcoBoost Technology: More with Less." MotorTrader.com. June 9, 2011. (Nov. 30, 2011) http://www.motortrader.com.my/Cars/NewsHeader/News-in-2011/Features/Ford-EcoBoost-Engine-Technology.aspx

Mazda. "SKYACTIV Technology Workshop 2011 Press Kit." (Nov. 30, 2011)

Stenquist, Paul. "Turning Up the Pressure to Keep Gas in the Game." The New York Times. Nov. 11, 2011. (Nov. 30, 2011) http://www.nytimes.com/2011/11/13/automobiles/turning-up-the-pressure-to-keep-gas-in-the-game.html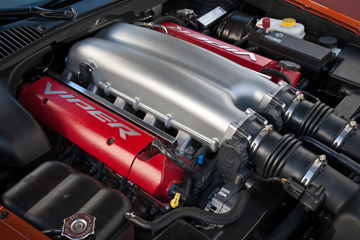 Up Next
Is it possible for something as simple as new motor mounts to increase engine response in your car or truck? Find out at HowStuffWorks.
---