1
Drive With Lighter Loads
Vehicles like heavy-duty pickup trucks typically pack big, powerful engines with a lot of torque. This is because they're designed to tow and haul things many times their own size and weight.
But smaller cars and smaller engines have a hard time towing big objects. They may not possess the torque and power necessary to properly move trailers, boats or other vehicles.
Like many of the items we've previously discussed, towing big objects creates an extra strain on the engine, and that strain can damage parts and result in reduced engine life. Towing across hills and tough roads can also cut big slices off your engine's life.
If you're concerned about what you can tow and what you can't, always consult your owners' manual. If you need to do some towing, make sure you have a vehicle than can handle the task at hand properly.
Besides towing, cutting back on the amount of weight you're carrying reduces the load on the engine. It also helps you get better gas mileage. In other words, try not to drive around with lots of boxes or heavy equipment in your car.
If you follow these steps and make a concerted effort to take care of your motor, you may save yourself a lot of money someday. You may even see other benefits too, like improved fuel economy and less wear on other car parts, like the transmission and brakes.
For more information about prolonging the life of your car's engine and other related topics, follow the links below.
Related Articles
Sources
Autotropolis.com. "Breaking in a new vehicle." (May 18, 2011)http://www.autotropolis.com/car-care/breaking-in-a-new-vehicle.html

Backus, Richard. "Should I Let My Car Warm Up Each Morning?" Mother Earth News. (May 19, 2011)http://www.motherearthnews.com/ask-our-experts/car-engine-warm-up.aspx

GPS Direct. "Vehicle Life Factors." (May 19, 2011)http://www.gpsdirectonline.com/vehicle_life_factors.php

Magliozzi, Tom and Ray. "Car Talk." (May 18, 2011)http://www.cartalk.com/content/columns/Archive/1997/September/02.html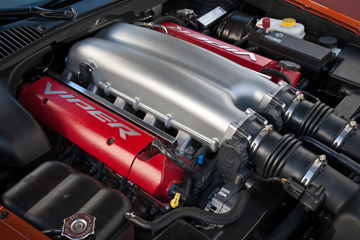 Up Next
Is it possible for something as simple as new motor mounts to increase engine response in your car or truck? Find out at HowStuffWorks.
---