The 1961 Cadillac Jacqueline Brougham Coupe was one of the manufacturer's most accomplished creations.
Throughout more than 90 years in business, Cadillac often has sought to produce something "different" to emphasize that it is the "Standard of the World."
Meanwhile, the Italian coachbuilding house of Pininfarina -- whose everyday business it is to produce something "different" -- has frequently admired Cadillacs.
That coincidence has not been lost on either party. They have been linked in a number of ventures, from a custom V-1-6 boattail speedster-cum-phaeton executed in 1931 to the Grafting of bodies for the late lamented Allante two-seat convertible. This, though, is the story of one that got away.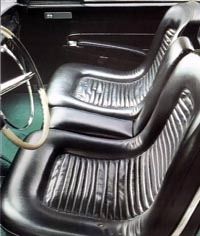 After making just 704 ultra-luxurious Eldorado Brougham four-door hard-tops in 1957 and 1958, Cadillac turned to Pinin Farina (as it was spelled then) for 1959-1960. Although an American design, the revised four-door, six-window hardtop bodies were fabricated in Turin and fitted there to a new 130-inch wheelbase chassis with a bigger engine. Prices stood pat at $13,074. After just 200 were made, Cadillac was finally ready to pull the plug. But Farina wanted to continue.
To pique Caddy's interest, the coachbuilder showed two Brougham proposals of its own at the 1961 Paris Salon de I'Automobile. One was a four-door, the other a two-door hardtop; both were dubbed "Jacqueline," ostensibly in honor of the new American First Lady.
The only carryovers from the 1960 Eldorado Brougham were the A-pillars, dashboard and steering wheel, and wheel covers. Two key elements were absent from the show cars: an engine and Cadillac's trademark fins. Horizontal taillights wrapped into a body-length side cove. The broad grille practically swallowed the headlights.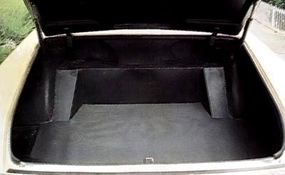 The golden two-door featured a brushed steel roof and no back seat. One-piece buckets were installed in front.
Cadillac wasn't biting, however, so Pinin Farina moved on. The two-door version of this intriguing "pushmobile" is now owned by Irving Willems of Tarzana, California.