Decades ago, purists could still order a no-nonsense, ultra-high-performance 1960 Chevrolet Corvette roadster by picking and choosing carefully from the options list. In fact, Chevrolet said as much: "1960 CORVETTE . . . more than ever, the pure definition of a sports car!"
Most Corvettes went out the factory door laden with luxury goodies, making them comfortable boulevard cruisers. Nothing wrong with that -- they still maintained the Corvette mystique.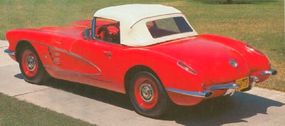 But some Corvette drivers clung to the notion that a sports car shouldn't be festooned with frills. A sports car, they reasoned, had one, and only one, reason for being -- over-the-road performance.
Enter the 1960 Corvette featured here. It belongs to Chip Werstein of Canoga Park, California. Its original owner specified the 283-cubic-inch fuel-injected small block V-8. With its Duntov cam and an 11.0:1 compression ratio, it packed 315 horsepower, 25 more than in 1959.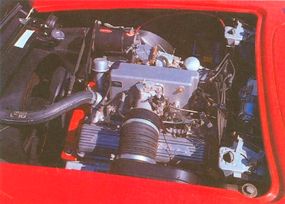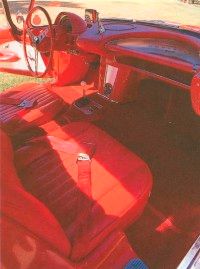 Also ordered were the close-ratio four speed, wide-base wheels, and Positraction. An aluminum bell housing on manual shift models saved weight, as did the aluminum cross-flow radiator.
Handling was refined with a beefier front anti-sway bar. Chevrolet also noted that,
"A stabilizer bar has been added at the rear . . . and rear spring rebound travel has been increased one inch. Result: every Corvette now has a more supple 'boulevard' ride . . . but every Corvette will corner flatter, stick better and definitely out-handle any Corvette offered before, even those with the 1959 heavy-duty suspension option."
More telling, however, is what this Corvette didn't have: radio, heater, sun visors, courtesy light, and hardtop. That's how you did it in 1960 if you took driving seriously.
For more information on cars, see:
Classic Cars

Consumer Guide New Car Search

Consumer Guide Used Car Search