The 1953 Cadillac Series 62 convertible cranked out 210 horsepower and an enhanced image to boot. Styling and horsepower sold cars in the 1950s, and nobody knew that better than Cadillac.
Stylewise, its famous tailfins debuted on the 1948 models, a design hallmark that was destined to last nearly two generations. A year later the trend-setting Series 62 Coupe de Ville hardtop bowed.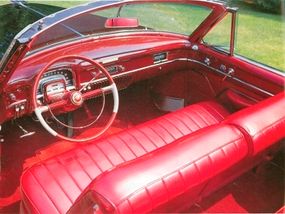 Although styling changed from year to year, Cadillac carefully maintained a continuity of design so that even though the car always looked "new," there could never be any mistake that it was indeed "The Standard of the World."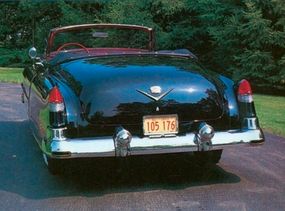 In 1949, Cadillac and Olds were the first to market new lightweight, high-compression, overhead-valve V-8s, which marked the beginning of the horsepower race.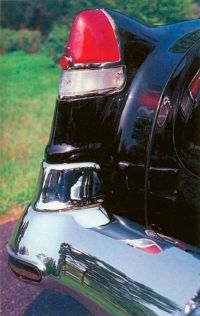 Caddy's version churned out 160 horses, 18.5 percent more than Olds, even though its 331-cid engine was only 10 percent bigger. It thus became one of the fastest cars of its time.
Cadillac also enhanced its image with some of the classiest advertising of the day. In the early 1950s, it ran a series of ads with the car displayed above a necklace of diamonds, emeralds, or rubies, with simple, direct, and devastating mini-stories underneath.
For example, one of them told of the paperboy who had admired Cadillacs 31 years earlier, and now was an industrialist about to purchase his first one: "No compromise this time!" the ad declared.
Only 8,367 1953 Series 62 convertibles were built, priced at $4,144.